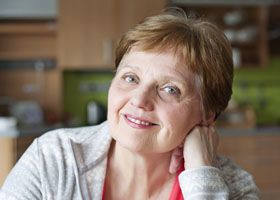 What are Dental Implants?
Dental implants are the best and most recommended tooth replacement option available. Implants are small titanium roots that are put directly into the jawbone. They provide a fully functional bite, a beautiful appearance, and ultimate longevity when compared to dentures and bridges. There is a reason more dentists recommend dental implants!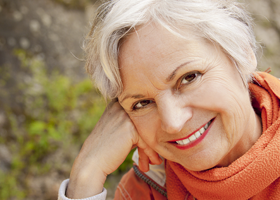 Why Dental Implants?
Patients and dentists are choosing dental implants for their ability to act, feel, and look just like real teeth. Dental implants provide the most functional and beautiful tooth replacement results. Our happy patients are pleased they have made the switch to implants.
Dental Implant Process
The dental implants process is typically accomplished in four easy steps. Some patients may need an extra step if bone grafting surgery is required. Dr. Ajmo is a skilled and talented dental implants dentist and has performed many surgeries, giving you the very best in dental implants!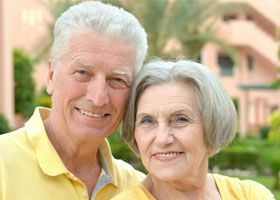 Dental Implant Benefits
There are so many benefits of dental implants, it is difficult to list them all! The most impressive thing about dental implants is that they fuse with the jawbone in a process called osseointegration. This process allows for a strong and stable hold, unparalleled by other tooth replacement alternatives.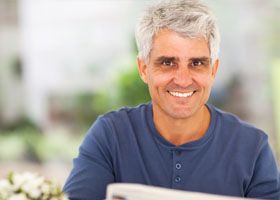 Dental Implants vs Dentures
Dentures can never compare to the strength, functionality, and durability of dental implants. The differences between the two tooth-replacement options are simply astounding. Read about all the differences to find out what option is right for you.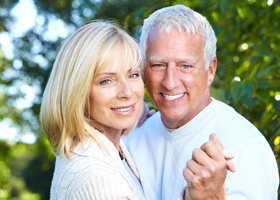 Are You a Candidate?
When determining candidacy for dental implants, we look for generally healthy mouths with sufficient bone and gum structure. For patients who might be lacking structure, Dr. Ajmo may be able to help with bone grafting surgery or soft tissue augmentation.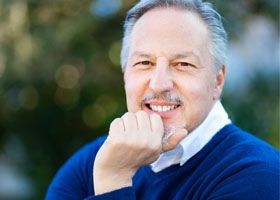 Bone Grafting
For patients who are lacking structure in the jaw, bone grafting surgery may be a great help in making them a candidate for dental implants. Ask Dr. Ajmo if you qualify for bone grafting surgery.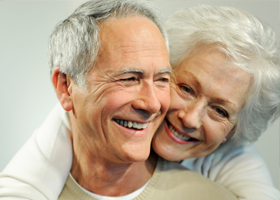 Tooth Decay and Dental Implants
Tooth loss can increase the risk of tooth decay, which in turn can result in further tooth loss. By filling the gap in your teeth with a permanent replacement tooth, dental implants can help keep your smile strong and healthy.
Contact Us for Dental Implants in Palm Beach Gardens, Jupiter and Stuart
If you are missing one or more teeth and would like a permanent tooth replacement solution, come talk to Dr. Jay Ajmo about dental implants. No other tooth replacement option has the durability and longevity dental implants can offer. To find out if you are a good candidate for dental implants, please contact PGA Center for Advanced Dentistry to schedule a free consultation with our talented and friendly team. Dr. Jay Ajmo, DDS, is an expert in the dental implants field and would love to help you today! Gain your smile back with dental implants and feel a sense of normalcy once again!